The Kilnaish Estate 
Stunning west coast scenery and views with special designations
In 2021, we bought the Kilnaish Estate, which is 300 acres of land near Tarbert on the West Coast.
Kilnaish has obtained SSSI and SAC (Special Area of Conservation) status, and is a mixture of amenity woodland and hill ground.
The estate features the Cnoc a Bharra Leathain hill with stunning views off Scotland's West Coast towards the Isle of Gigha and an attractive 2 acre lochan known as Loch Cill An Aonghais, which is known as a key palynological site.
Tarbert is known as the gateway to the Kintyre Peninsula and is well worth a visit.
10 square foot and 100 square foot plots of land are sold from here.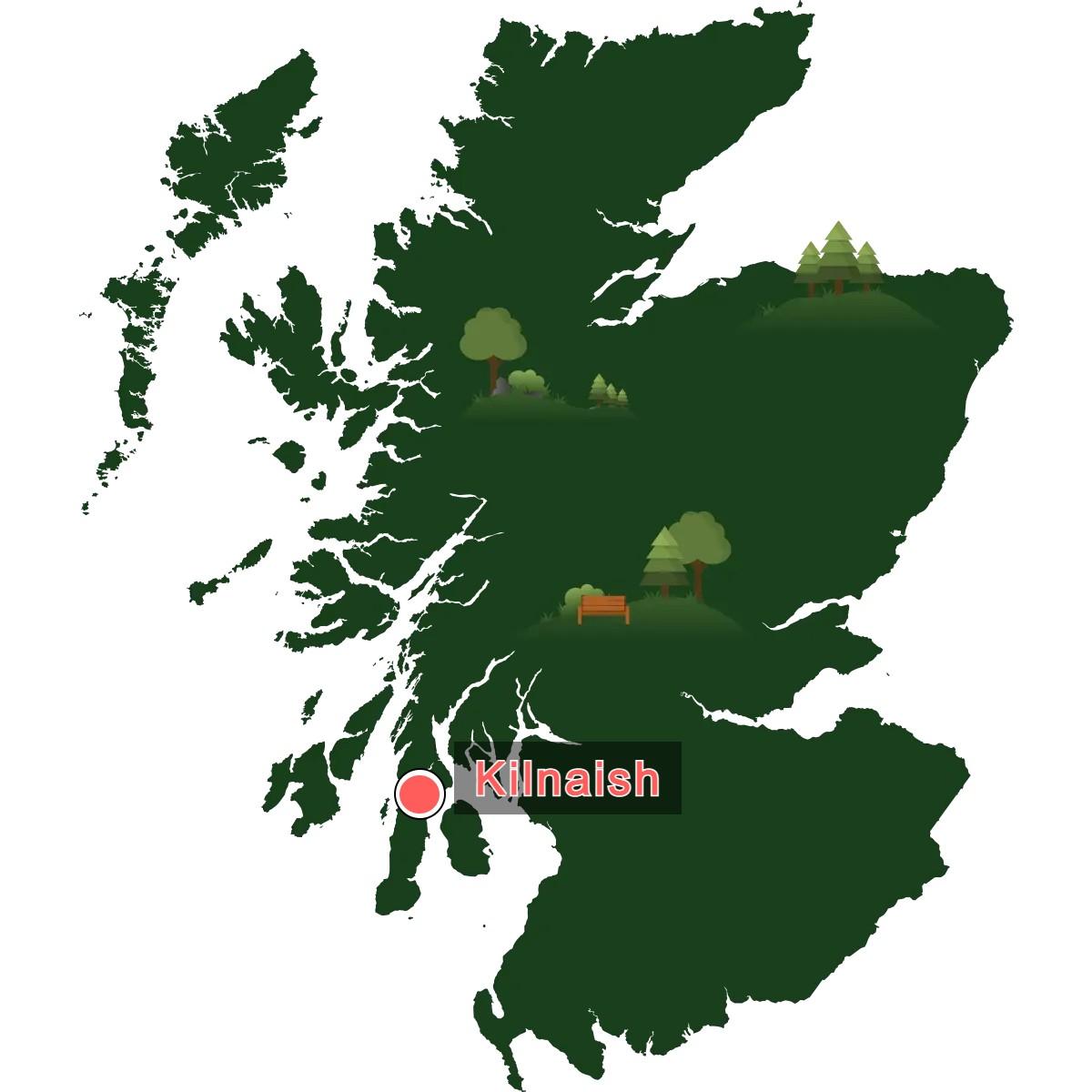 Visiting Kilnaish Estate

We sell plots at Kilnaish Estate and you are welcome to visit should you wish, but please be aware that this is not an official visitor attraction like the main reserve at Duror, near Glencoe. It's wild land and access isn't easy.
If you do decide to visit the easiest way is using the What3Words location app.
The location of the reserve on What3Words is: ///serenade.fish.calculating

Support our Nature Reserves while conserving Scotland's wilderness
Become a Laird, Lord or Lady with your own Plot of Land in the Scottish Highlands

PLEASE NOTE:
* You will be addressed by your choice of Laird, Lord or Lady by us and within the 300,000+ strong community. Please note you cannot buy a noble title. This is for enjoyment purposes only.
** You obtain a personal right to a souvenir plot of land. This is a form of heritable property that you can pass on to future generations. Highland Titles remains as the registered landowner and manages the land on your behalf.